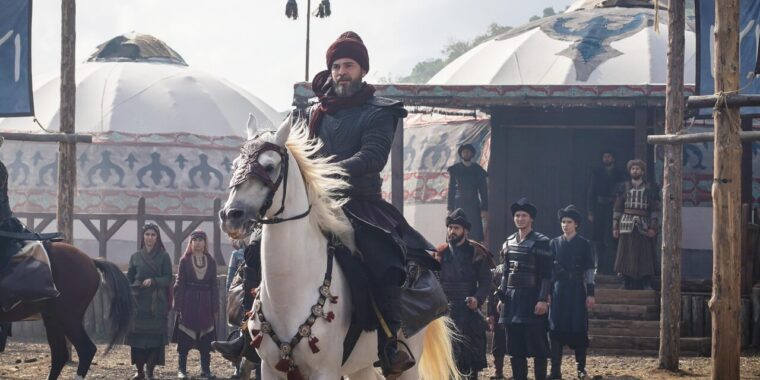 Dirilis Ertugrul. Ertugrul Ghazi. Resurrection: Ertugrul.
Call it whatever name you want. This is one show that has taken the Muslim World, especially South Asia, by a storm. Muslims of all age groups, all over the South Asian region, are bonafide fans of this one particular show — especially its Urdu version, Ertugrul Ghazi. 
Before we go any further, brief disclaimer — I haven't watched this show beyond a couple of odd episodes out of sheer curiosity. As such, this article cannot be viewed as a review of the TV show itself — rather, I'm talking about the frenzy that's surrounding this show.
'Dirilis Ertugrul' — A History We've Forgotten?
Come to think of it, I am yet to find a person who does not like Dirilis Ertugrul (ideally should be spelled as Diriliş: Ertuğrul but I do not have Turkish characters on my keyboard, sorry).
But what is this show all about? More importantly, why is it so popular?
'Ertugrul' — What's it About?
TL;DR — It's an Islamicized version of Game of Thrones, except that unlike GoT, Ertugrul has an element of truth to it.
The show is set in 13th century Anatolia, and narrates the tales of Oghuz Turks and their adventures against the Mongols, Byzantines as well as the Knights Templar. It is, in essence, a biopic of Ertugrul Ghazi, the father of Osman I (founder of the Ottoman Empire).
Naturally, Ottomans and their history has long been rooted in hearts of Muslims worldwide when it comes to Muslim heroics in the West. As such, a show based on the life of a real figure, combining the elements of Islamic beliefs with thrilling narratives, is bound to enjoy immense popularity.
At the heart of it, Dirilis Ertugrul is a well-scripted historical narrative with tie-in fictional concepts. This does not imply the characters are false, nor does it mean the events described in the show never happened. But for what it's worth, there is very little known about the life of real Ertugrul Ghazi, save for the fact that the Seljuk Sultanate of Rum granted him dominion over Sogut situated near the Byzantine Frontier, and that his son Osman I would eventually go on to establish Ottoman Empire.
Watching Ertugrul has become a regular part of the Muslim daily life, especially in South Asia. Makes sense. How many other such shows can you think of that a family can binge-watch together?
However, why is Ertugrul so popular as a show, especially in South Asia? Why are people naming their kids after him?
Why are fans suggesting this particular show to Cardi B?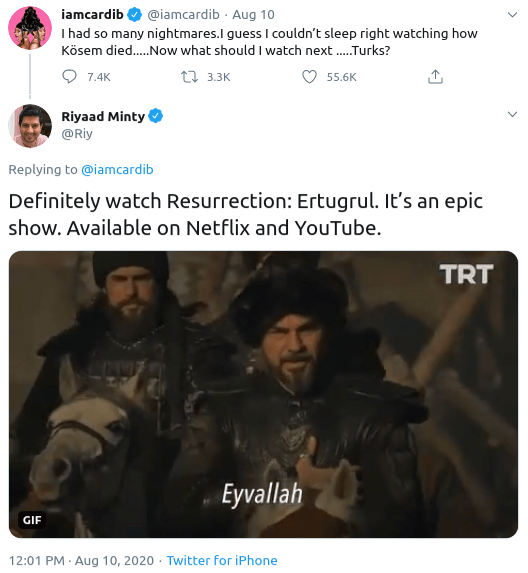 And how can a television show inspire someone to change their religion?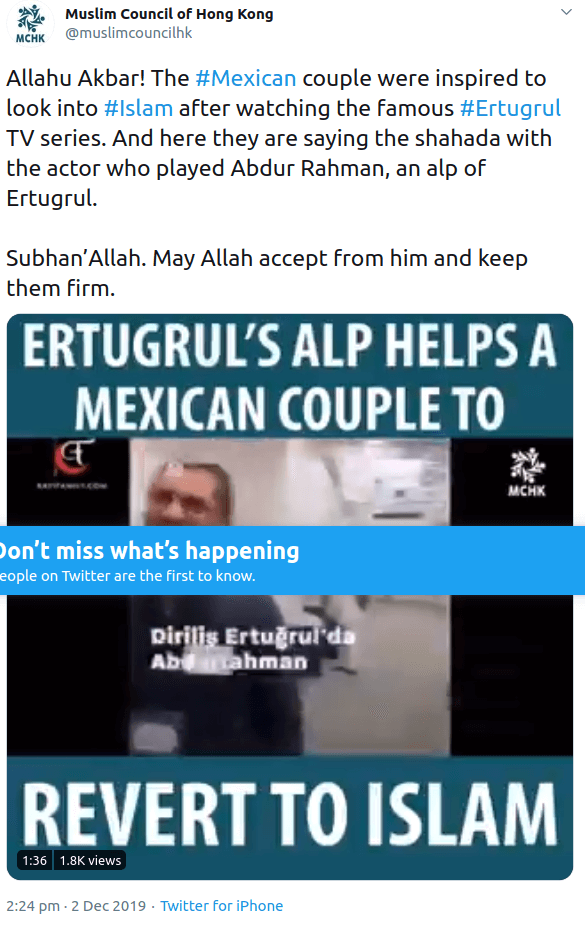 Why is 'Dirilis Ertugrul' so Popular?
The answer is elementary — Ertugrul shows a different side of Muslims. For years, in popular culture of South Asia, a Muslim character is either a terrorist, or a barbarian invader, or that random sidekick who is written off as dead half-way in the movie.
With Ertugrul, it's different. Muslim viewers now have a show that has characters and plots built around an Islamic narrative.
How much more popular will GoT be, if it were to give its viewers a spiritual bandwidth to relate to?
This is exactly the case with Ertugrul. The protagonist is not someone who lives by the sword and dies by the sword. Instead, he emulates Islamic iconoclasm as a way of life. The women in the show are not mere damsels — they are independent characters, iconic and symbolic of the freedom that Muslim women enjoyed back in the day.
This is why you'd find TV channels in South Asia deciding to air Ertugrul during Ramadan — how many other shows can boast of such recognition? This is also why you'd find people naming their kids after Ertugrul Ghazi, people surreptitiously distributing USB drives with episodes of the show, and so on.
But, is it Really a Good Sign?
Short answer, probably not.
Consider this video:
And this one:
Perchance Urdu is not a language you understand, both of the above videos feature poetry of Muhammad Iqbal — a popular Urdu poet from South Asia. Islamic history is a theme often found in his works.
The above two are mere samples from hundreds of such videos where fanboys have just used clips from the show to get more video views on Iqbal's poetry.
It'd be no big deal if it were the other way round — people were to use Iqbal's amazing collection of poems to inspire and educate youth about historical figures of importance. However, in this case, a television show is being used to, dare I say, "popularize" Iqbal's poetry on YouTube.
This is exactly what's wrong with the Muslim World of today. The youth is lost and oblivious when it comes to learning about legacies. It takes a TV show such as Ertugrul, that ties historical fiction with Islamic narratives, to teach them about their own history.
As goes an Urdu saying:
Ek zinda qaum apne mohsino ko bhoola nahi krti.
A verbatim translation will probably not do justice to the above remark, so let's just keep it at this — only a dead nation forgets its history. There is very little to feel proud in this, and a lot to worry about. Perchance this trend were to continue, a day might come when Muslims will need to watch another TV show to learn about the Sahabah.
All said and done, Ertugrul is a show worth watching. However, the fact that its viewers are relying on a TV show for their history lessons speaks volumes about the sorry state of affairs that we are in.
Featured Image – Wikimedia Commons